I spent some time stitching today, but then ran out of the Kreinik braid I am using in the new tree design...so I sorted through my fabrics and clothing I
had
intended to take to the thrift shops today. Of course a few items were pulled back out again as those ever-spinning wheels in my over-active head started their telltale "have I got an idea for you!" squeaking.
I behaved myself, however, and tucked them back away...for now. There are, after all, other projects I need to finish first!
While I have always been one who has looked for ways to bring new life to old things, (and many of my cross stitch designs include a variety of embellishments I have found, rescued, collected and lovingly snipped off of clothing with patches on their patches.) I had not thought about clothing as medium for art. While digging around and wandering through a variety of images I found a few that I thought were intriguing.
Derick Melander "Flesh of my Flesh" (2008)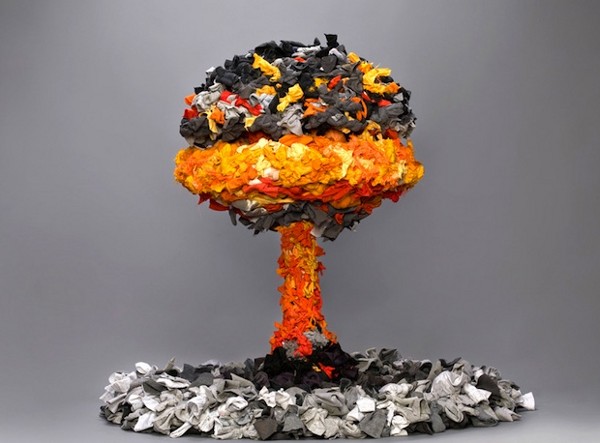 by artist Guerra De La Paz
I do not intend to do anything like this myself, but I always find it interesting just how many different ways clothing and other textiles can be used, even after it might seem to some that they are worn out!